We invest across the investment phase, usually from pre-Series A to pre-IPO stages. We usually concentrate on post revenue businesses which have refined their Product-Market-Fit and have achieved POC of the tech stack. We prefer to engage with passionate founder teams who have set out to solve a problem for their customers in B2B or B2B2C space. We place ourselves as more than investors; we make our experience and network available to the founding team along their journey for the long haul.

Togather is the UK's leading event booking platform, offering access to a curated community of suppliers spanning food, drink, photographers, venues, and so much more. From show-stopping venues to oh-wow bao buns to the ice cream at the end of the night, we do it all.

CreativeX is a technology company developing a creative analytics platform. The platform tracks image and video content, measures which content works better, quantifies the efficiency of media spend, and shares the marketing experience of others. The company helps brands determine marketing strategies and monitor their efficiency.

Wellbees' HR tech solution is a one-stop-shop experience for HR professionals and employees alike. It covers all areas of wellbeing and caters to the individual needs of different demographics by offering an extensive portfolio of services through several functions.

Hazy is the synthetic data platform of choice for financial institutions that want to conduct sophisticated data analysis, without compromising privacy or speed to innovation. Hazy uses advanced AI/ML techniques to generate a new type of smart synthetic data that's both private and safe to work with and good enough to use as a drop in replacement for real world data science workloads.

Jingle is a delivery app which intends to turn last mile delivery on its head. Starting point is Push rather than Pull marketing where the jingle of the ice cream truck is the secret sauce! Based in Menlo Park CA, Jingle is delivering local heroes to your door.

Copper is transforming how institutional investors engage with digital assets, providing market-leading infrastructure in addition to custody, trading and prime brokerage solutions.

HotelRunner is a cloud-based digital marketing and sales platform for hotels and travel agencies, helping them obtain a tailored and efficient online presence.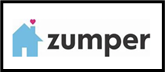 Zumper Inc. offers apartment rental listing services. The Company provides an interactive website that matches landlords with prospective tenants. Zumper operates and markets to landlords, brokers, and property managers.

Collibra SA operates as a data intelligence company. The Company designs and develops cloud-based platform that connects IT and the business to build a data-driven culture for the digital enterprise.

Cudo is the global leader in providing monetization applications for users around the world. Cudo has created one of the worlds largest infrastructure platforms, managing millions of devices across the cloud compute and blockchain space.

Degreed is an education technology company. Degreed connects learning, talent development, and internal mobility opportunities in one place – so you can reinvent yourself one skill at a time.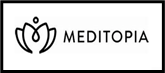 Meditopia is a mental coach platform that provides guided meditations, music, and contemplative content in a therapeutical context to improve mental wellbeing.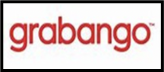 Grabango allows shoppers to skip the checkout line and simply walk out after scanning the code in their Grabango app.