Team
The core team has known each other for many years and have complimentary skills to create a passionate, open-minded and fast acting investment firm.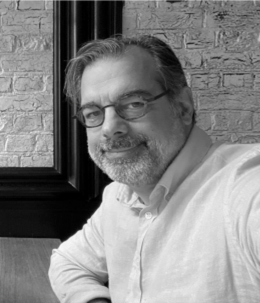 Altan Alpay, Managing Partner, Equities and Venture Capital. Altan has over 20 years' experience in investment banking and portfolio management across asset classes. He was the CFO of Yapi Kredi Insurance managing bond and equity portfolios. He then was an equity derivatives product developer and originator and global head of alternative investments at Deutsche Bank and Dresdner Kleinwort Wasserstein respectively. Since 2015 Altan has been managing liquid equity portfolios for his clients at Sarus Select Capital. Altan holds an MSc Finance from London Business School and a BA in Business Administration from Bogazici University in Istanbul.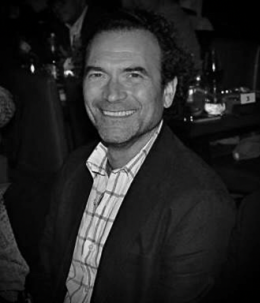 Emrah Kagitcibasi, Partner, Venture Capital. Emrah has over 25 years' experience in investment banking and portfolio management across asset classes. He started his career in London in 1997 trading Fixed Income and FX. Following 6 years at JPMorgan and Lehman Brothers, Emrah worked as a Senior Portfolio Manager at BlueCrest Capital and at The Rohatyn Group between 2003 and 2015. In 2015, he joined the EMD team at Pictet Asset Management as a Senior Portfolio Manager. Starting in late 2017, Emrah developed and managed a systematic strategy in FX derivatives as one of three founding partners at White Marigold Capital. Emrah holds an MBA from the Wharton School of the University of Pennsylvania in Philadelphia and a BA in Business Administration from Bogazici University in Istanbul.

Yasin Demir, Partner, Fixed Income. Yasin has over 20 years' experience in fund management, financial product development and capital markets with a strong background in Fixed Income and Emerging Markets. Yasin was acting CEO at Burgan Securities Turkey in 2017 and before that has worked in Is Yatirim and BNP Paribas Asset Managament. Yasin holds a BS in Industrial Engineering from Marmara University in Istanbul.
Advisory Board
Besides fantastic individuals in our network with specific industry knowhow, we have a team of four permanent advisors who share their insight from different geographies, exits, investments and network.

Gokhan Akan was an investment manager at North Asset Management and Quantum Endowment Fund between 2002 and 2011, working in London and New York. During 2011-2015, Gokhan was the CFO of yemeksepeti.com, a company he had co- founded soon after graduating from university. He was responsible for the international expansion of the firm. During this time, Yemeksepeti partnered with General Atlantic, a global growth equity investor, with a financing round of US$44million. Yemeksepeti was subsequently acquired by Delivery Hero Gmbh in 2015 for US$589million which, at the time, was the largest technology deal in Turkey. Gokhan joined Maptriks in 2019 as majority shareholder and Chairman, with an objective of creating a leading European AI/ ML based location analytics company. Gokhan holds a BA in Business Administration from Bogazici University in Istanbul and a Masters in Finance degree from London Business School.

Max von Arnim is an investor, advisor and operator of growth companies with a specific focus on sustainable technology, resource efficiency and related real assets for the past 10 years. Max has been a partner of Fjord Capital since 2010, a pioneering growth capital investment firm focused on energy transition and technologies addressing climate change with investments spanning renewable Energy (Iberwind), EVs (Tesla), and battery storage (Nilar) among others. Throughout his career, Max has worked with growing businesses in Europe, initially as a corporate financier and then as a principal investor since 2007. Max previously worked at Deutsche Bank, Unicredit and Electra Partners. Max holds an MBA from INSEAD and a BSc in Econ, Accounting & Finance from LSE.

Erhan Kilicozlu has over 20 years' experience in investment banking and portfolio management in Emerging Markets. Erhan is currently a Managing Partner of ACT Fund, an early-stage technology fund. The portfolio includes companies in cyber security, IoT, marketing tech, ad-tech, telecom and health- tech. ACT defines its focus as the intersection of connectivity, data and AI. Erhan started his investment banking career as a trader at Peregrine in Hong Kong, and later worked at Renaissance Capital in Moscow, Paine Webber in New York and Global Securities in Istanbul. In 2002 he moved to London and helped set up Meridian Capital that reached USD 2.5 billion in NAV during his tenure. He studied Mechanical Engineering at Istanbul Technical University and SUNY Buffalo. He received MBA and MS (Finance) degrees from the University of Maryland, College Park and completed the Investment Management Program at London Business School. Erhan is a Chartered Financial Analyst.

Sertac Yeltekin has over 25 years' experience in the financial sector as a senior executive and consultant. Sertac is the Founder and Managing Director of Zingforce Ventures, a firm specialised in venture building, advisory and social finance in Singapore. He is also a Co-founder and General partner of Purpose Venture Capital, Singapore. He was the COO for Insitor Partners, a Singapore-based Venture Capital firm, active in impact investing from 2017. Sertac was Senior Vice President at Unicredit Banking Group from 2002 to 2017 in Europe. Sertac worked at Bain & Company between 1998 and 2002 in Turkey, Israel and Italy. He holds a BA in Economics and Political Science from Swarthmore College and a graduate degree from the Johns Hopkins University, School of Advanced International Studies.